Distributed Teams
The Art and Practice of Working Together While Physically Apart
By John O'Duinn
This new 2nd edition is now available globally in paperback as well as for Kindle, apple, kobo and nook e-readers.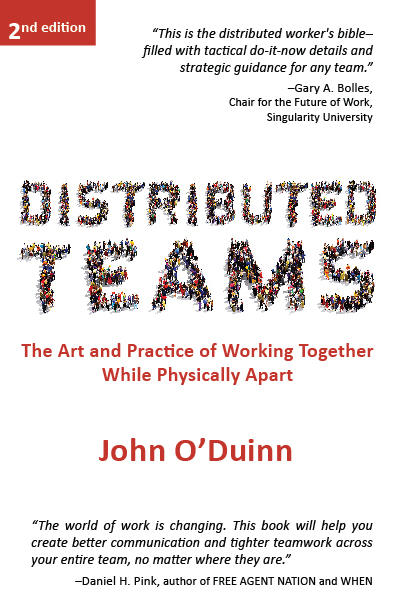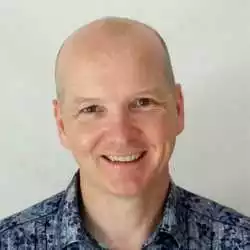 About the author
John O'Duinn has written code and led engineering teams in companies ranging from four person startups, to non-profits, to multinationals – including in the US Government as part of the U.S. Digital Service in the Obama White House.
"Essential for anyone in a distributed team."
Stephane Kasriel, CEO of upwork.com
"This is the distributed worker's bible--filled with tactical do-it-now details and strategic guidance for any team."
Gary A. Bolles, Chair for the Future of Work, Singularity University
"The world of work is changing. This book will help you create better communications and tighter teamwork across your entire team, no matter where you are."
Daniel H. Pink, author of FREE AGENT NATION and WHEN
"Hands-down the best resource for anyone building a world class remote organization. John's work has helped many of our portfolio companies excel."
Pascal Finette, Chair for Entrepreneurship and Open Innovation, Singularity University